The CS2 side sanitizing pipe is an expansion armature of the CCTM modular tank system. This armature is connected to CS1 upper sanitizing pipe or also to the LIS fill level indicator (if is used with the tank). It is equipped with butterfly valve, ended with socket TriClamp or Dairy Coupler for connecting with the sanitation hose.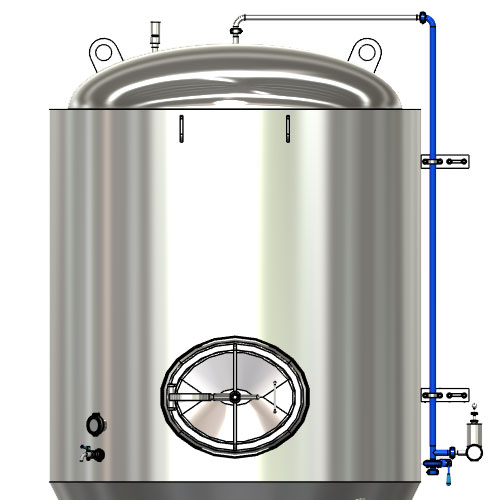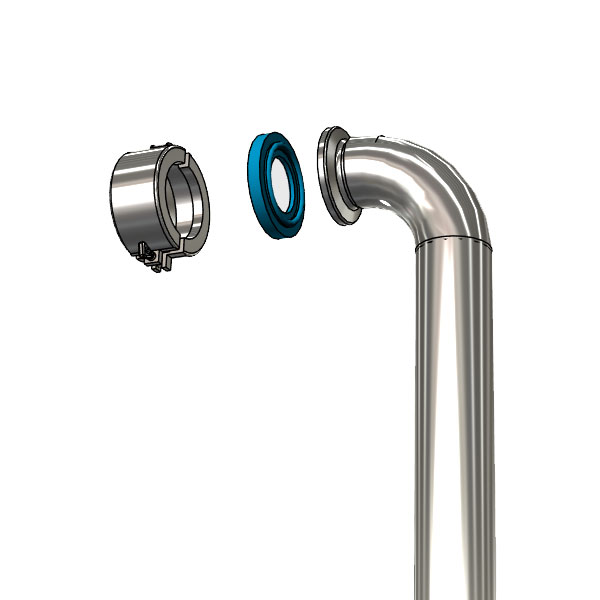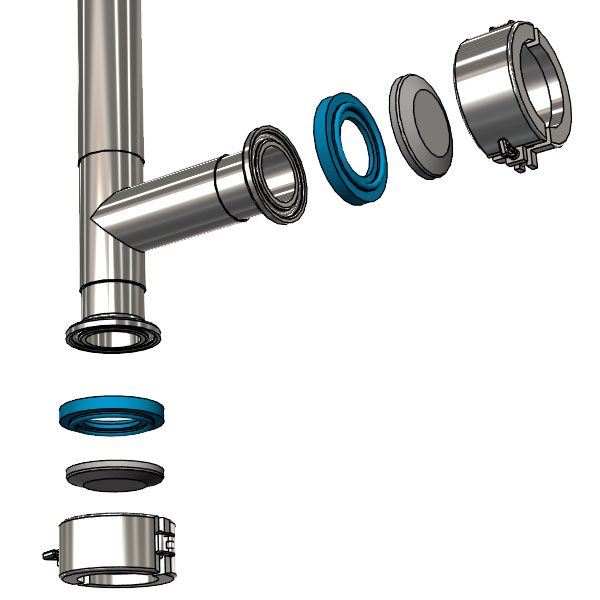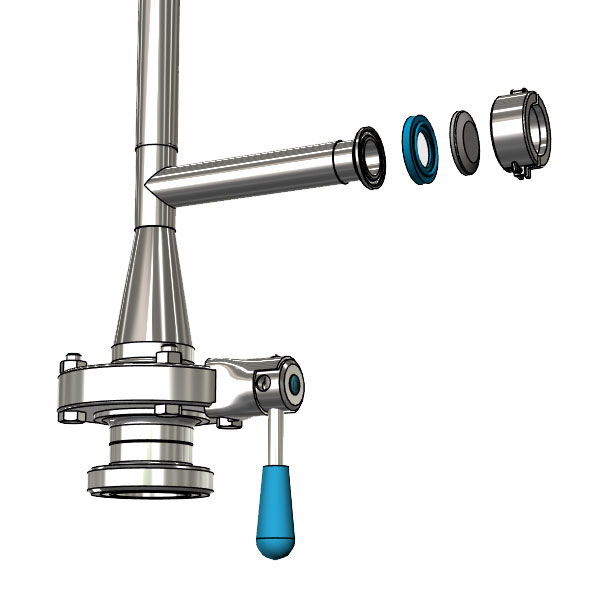 ---
Offer for the CS2 side sanitizing pipes :
---
Diagram with locations expansion fittings of the modular system CCTM
MTA additional armatures are optional accessories for equipping of the basic tanks. The required configuration of the modular tanks is reached by equipping the basic tank with appropriate combination of additional armatures.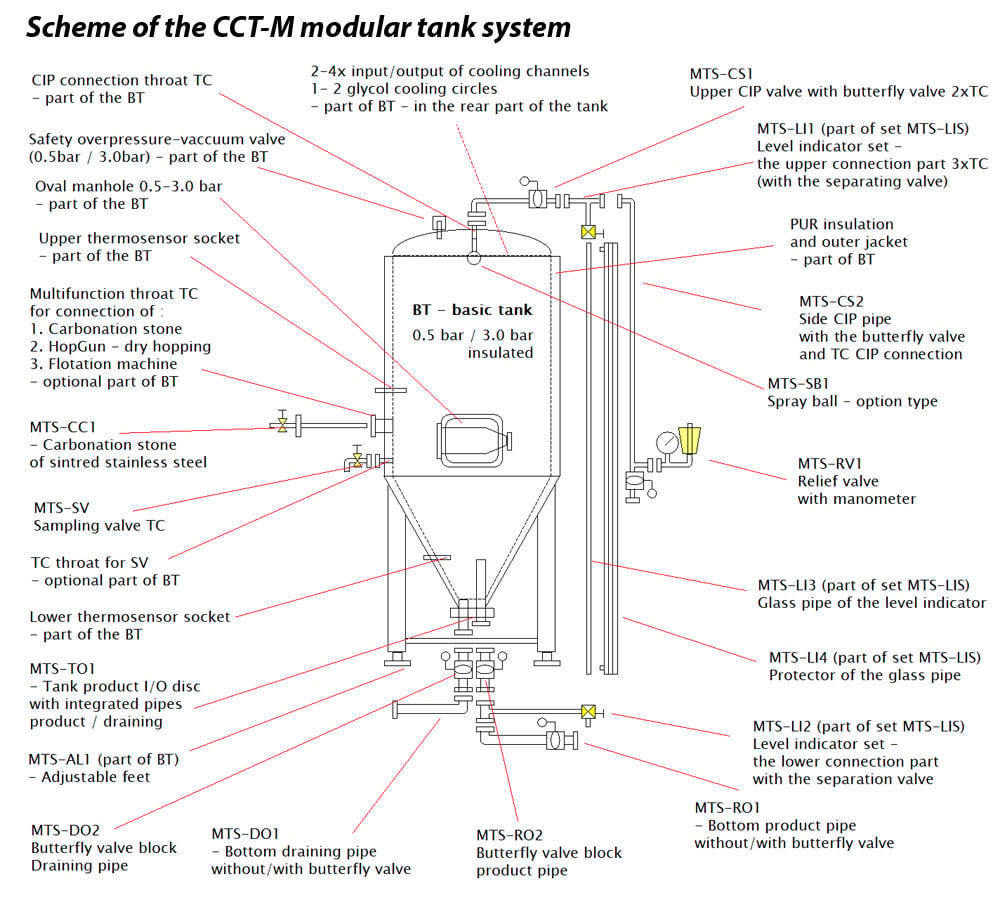 ---