Relief valve with manometer and fermentation lock DN25 TC is an extension equipment to the monitoring of current pressure and setting of required pressure in the tank. Also the fermentation lock is included in this part to visual monitoring of the fermenting process in the tank. Connection : Side connection (to the CS2 pipe) DIN 32676 "Tri Clamp" ⌀50.5mm DN 25 / NW 25. Adjustable pressure in the tank from 0 bar to 3.0 bar using the regulation screw with the spring.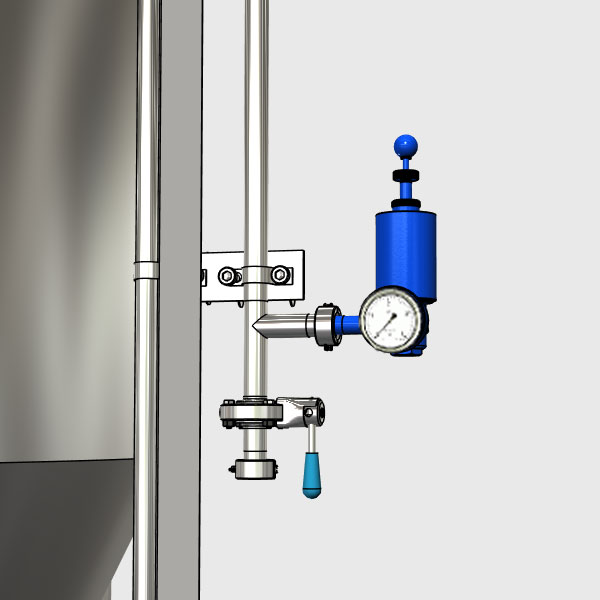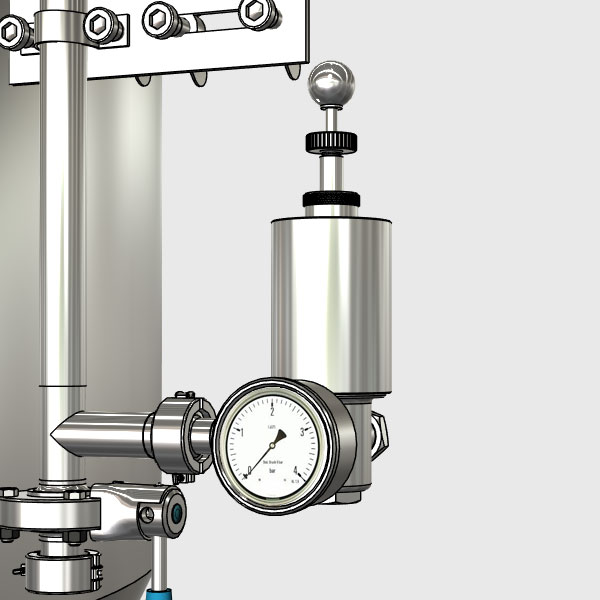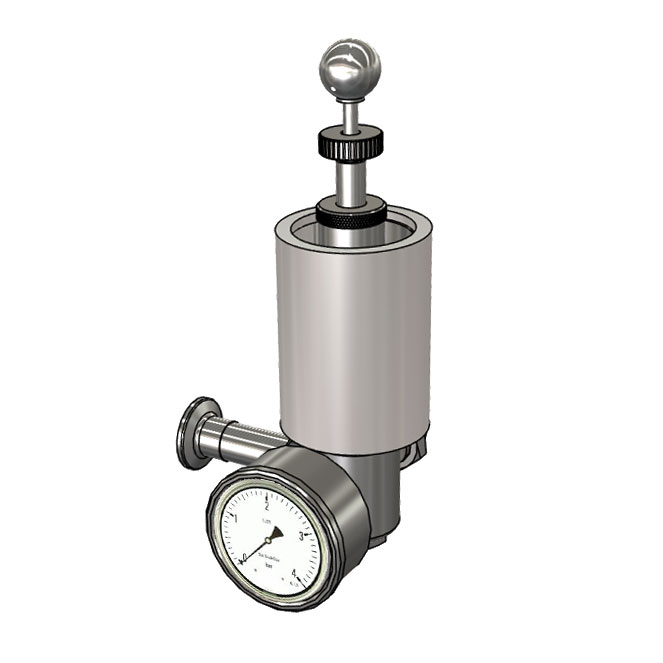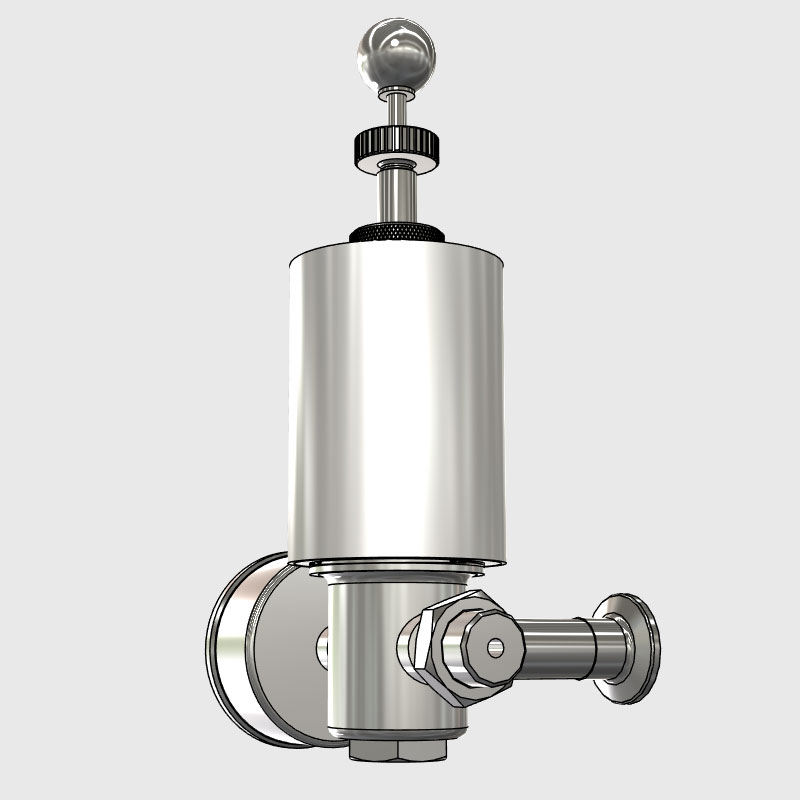 The relief valve consists of these parts :
Stainless steel body (housing)
Manual rod of a relief valve – pulling the handle may be reduced an overpressure in the tank
Locking screw of a spring chamber
Setting screw – can set the resistance of the valve spring and this way is possible to fine regulate the desired pressure in the tank
Upper spring seat – a firm fixing of the spring in the upper part of the chamber
Spring – it pushes on the lower seat and creates a back pressure for the valve
Valve seat – it leaks into the set overpressure, it is raised to overcome of the set pressure and let gas to flow out from the tank
Sleeve of the set screw with an internal thread
Unused
The crucible – fermentation lock – it is designed for visual inspection of fermentation process after filling with water – CO2 bubbles through the water seal
Ball rod for manual exhaust port
Seal cup of the fermentation lock
Attaching connector TriClamp DN26 for diameter of the clamp 50,5 mm
Manometer – gauge for monitoring the current pressure in the tank
---
Offer for the RV1 relief valve with manometer :
---
Diagram with locations expansion fittings of the modular system CCTM
MTA additional armatures are optional accessories for equipping of the basic tanks. The required configuration of the modular tanks is reached by equipping the basic tank with appropriate combination of additional armatures.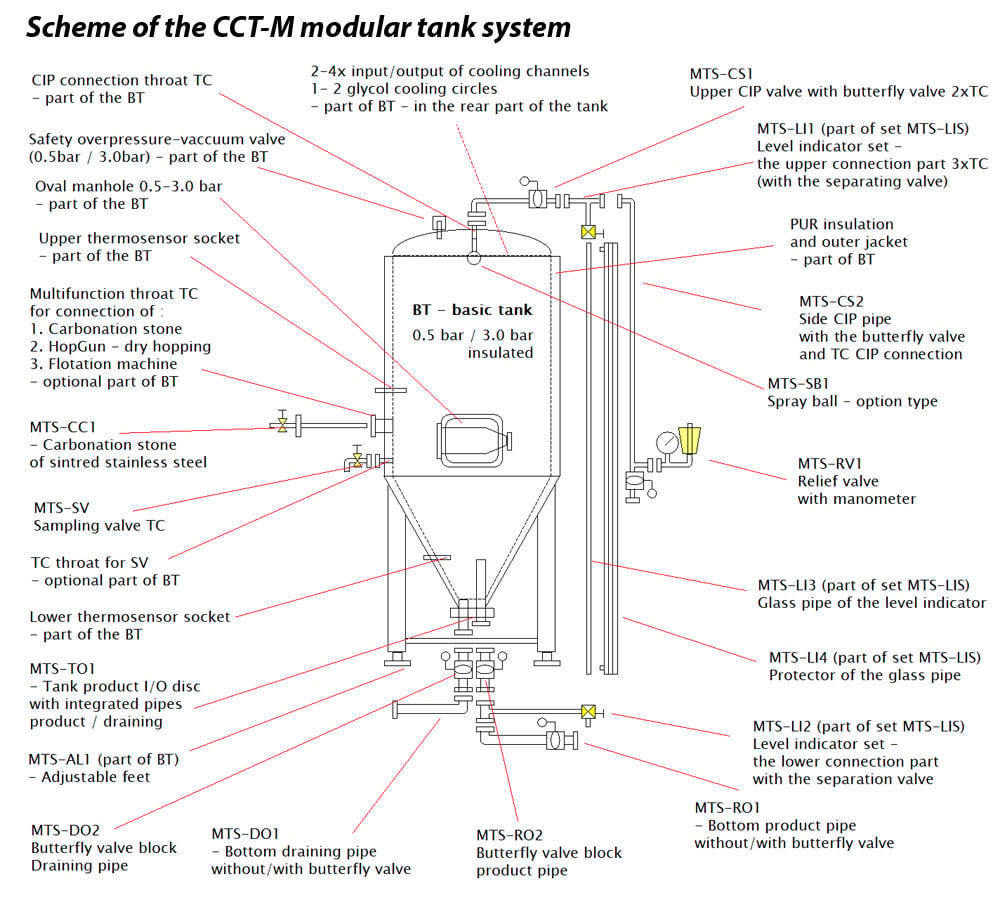 ---