Special offer – Mini Mobile Brewhouse 100
The smallest type of brewhouse made by our company has 100-liter two vessel system with a payload capacity of 100 liters, designed for easy transport and occasional or regular beer production. It is particularly suitable for small restaurants or homebrewers, than for the production of beer in a bucket already below their levels and the production of beer in larger volumes do not provide sufficient consumer.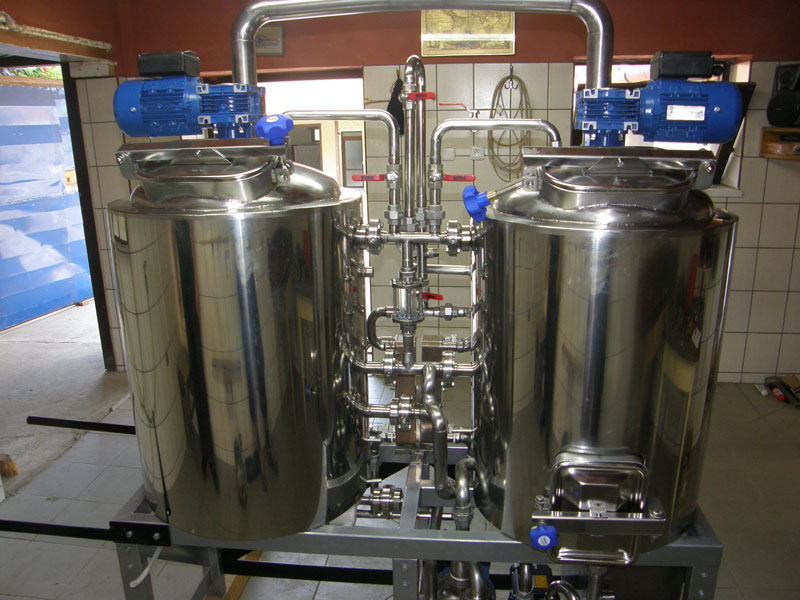 Parameters:
Mini Mobile Brewhouse 100 is a full 2 vessels system, adapted for brewing with traditional ingredients (water, malt, hops and yeast) or from concentrates. Its small size and weight is used for easy transport brewhouse – the entire device is mounted on a common frame, mounted on one side removable wheels, on the other hand it is possible to mount the handle – you can simply move the brewhouse as a wheelbarrow (easy storing in after brewing).
Technical description of the brewhouse:
Mash-tun:

     Removable agitator
     Geared motor to drive the impeller
     Feature hot tubs – 2 tangential inlet (the swirl agitator is removed from the container)
     Pressure inspection hatch
     Sanitation shower
     Electric heating-oil (oil pumped from the tank to the bottom and jacketed casing)
Lauter tun:

     Straining sieve with conical elongated holes – 4-pieces removable
     Raiser
     Boot removable
     Sanitation shower
     Pressure inspection hatch
Sight glass to mash-wort path
Pump mash-lauter
Oil Pump
Tray for heating oil
Plate heat exchanger 2-level
Vapor exaust pipe
Manual operation of valves
For control of motors, pumps and heating must be retrofitted brewhouse distributor and system measurement and control.
Material:
Parts coming into contact with raw materials and food – Food polished stainless steel …. 1.4301
Lower support frame and auxiliary parts … Carbon Steel comaxited.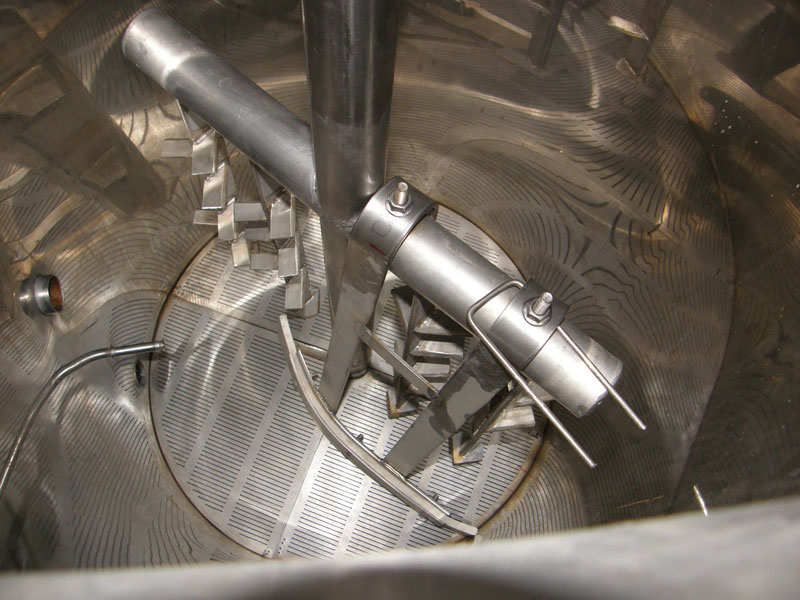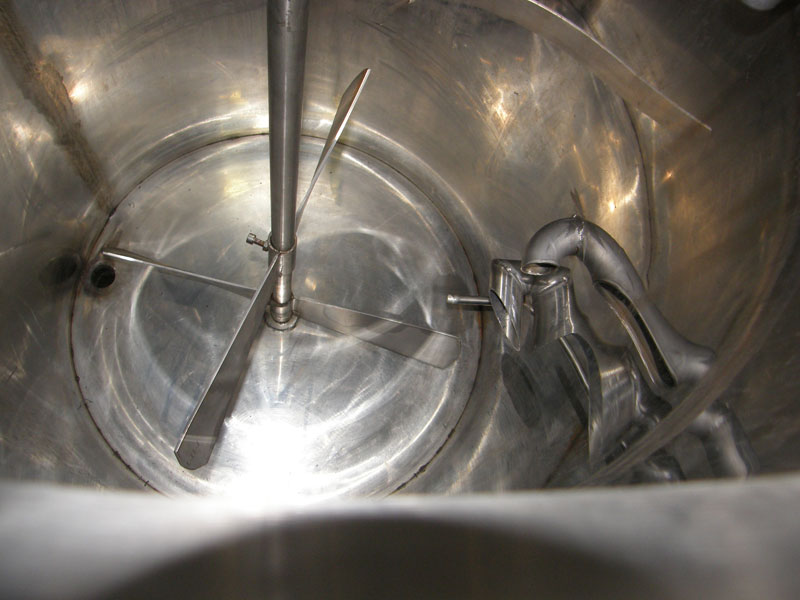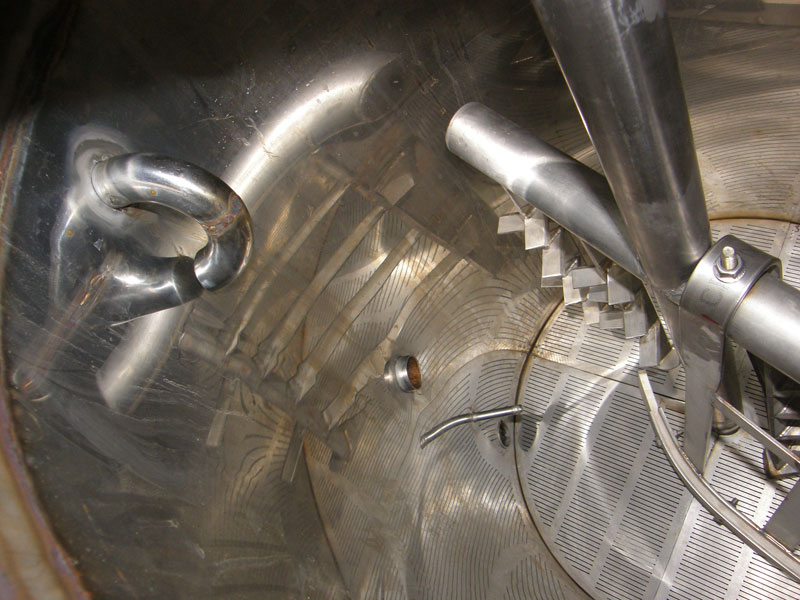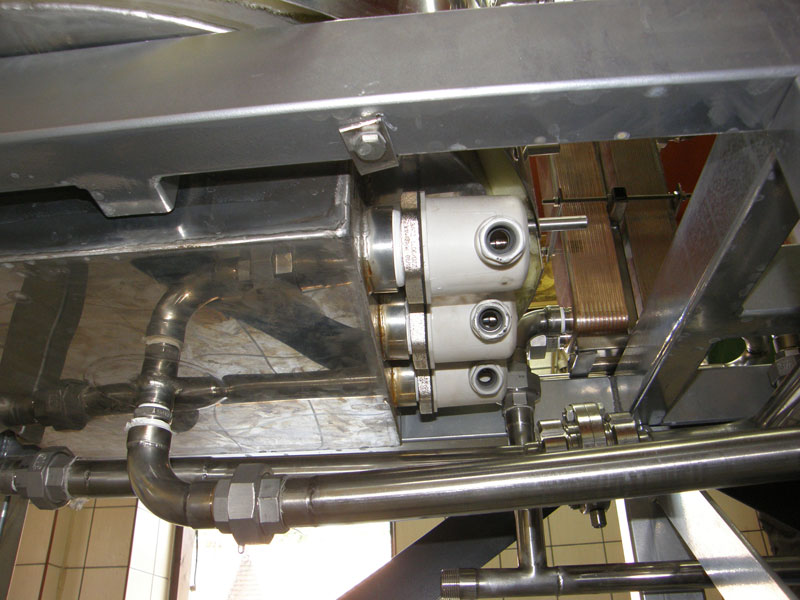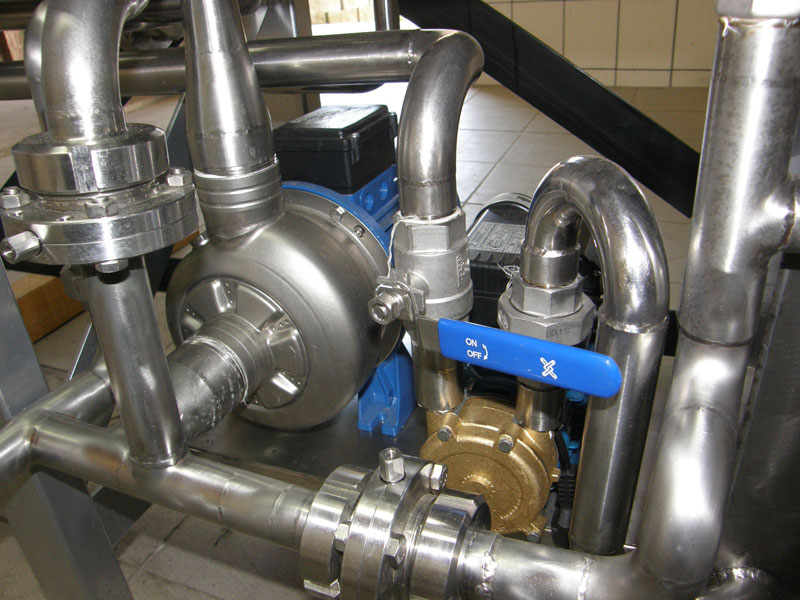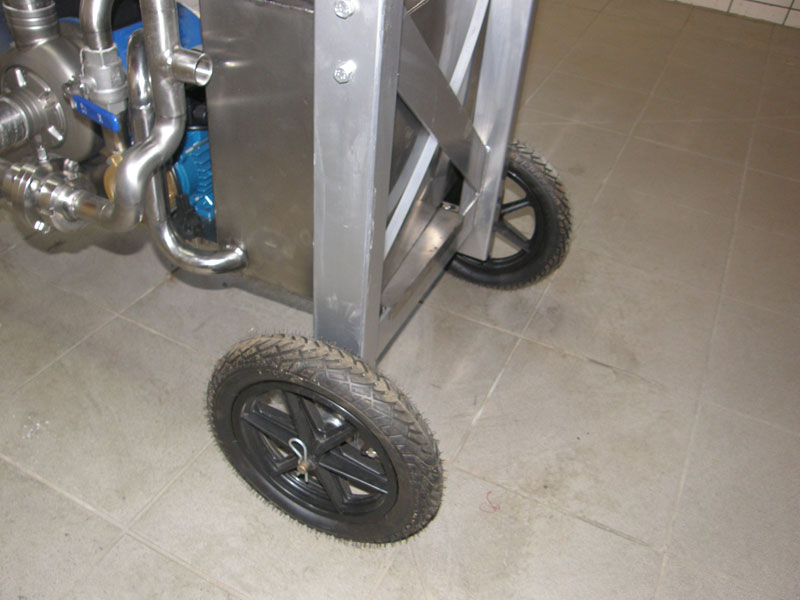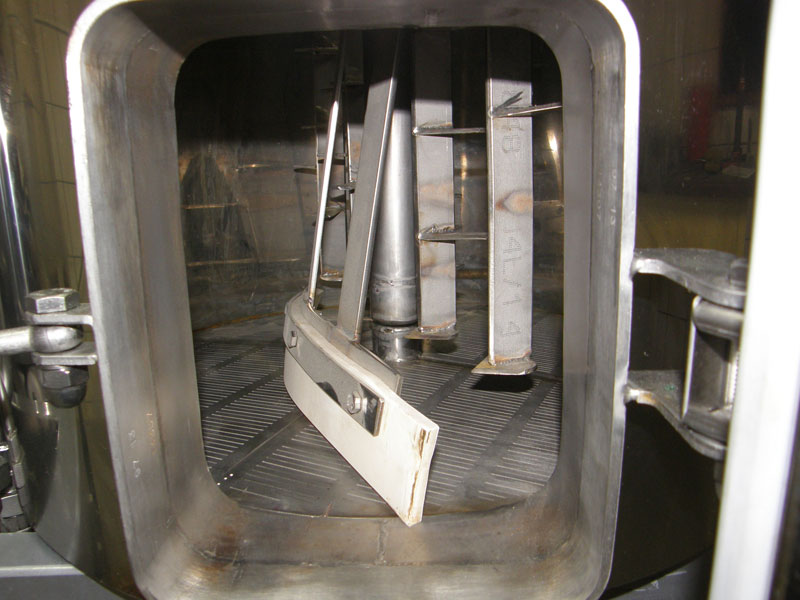 ---
Price  :
Mini Mobile Brewhouse 100L ………. 9500 Eur (without control system and electrical switcher)
Special offer : only 1 pc of the Mini Brewhouse just on store …. 7.999 Eur (a prototype from development tests)

Optionaly : Simple control system and electrical switcher … 3.800 Eur
---
Send us your questions about the brewhouse …