Wort concentrate
… alternative raw material for simple production of beer
Beer production from traditional ingredients (water, malt, hops and brewer's yeast) is relatively high technological processes from many aspects.
Demands on skills – the exact observance of the beer brewing process and its dependence on many parameters needs significant demands on qualifications and experience brewer.
Demands on human resources – preparation of raw materials, brewhouse operation, monitoring and evaluation of many variables brewing process require concentration and high commitment of the operators.
Time demands – production wort in traditional decoction way takes 10 to 15 hours, depending on the type of beer produced, infusion method takes 6-9 hours.
Energy demands – long brewing process with several complex waveforms temperature is very energy intensive, although lot of energy from the process returns through recovery.
Regular supplies – grain malt and hops have greatly limited expiration date – is necessary to ensure a relatively frequent replenishment of raw materials, which increases operating costs.
Storage demands – for storage malt is necessary to ensure a dry and ventilated area without access to rodents, insects and other animals. It may be in some countries a significant problem. Likewise, the recommended storage hops in cold increases energy requirements of the brewery.
Economic demands – labor costs, energy consumption, high cost of brewhouse, difficult supplies and storage of raw materials, all this means high investment and operating costs.
Many operators of Czech breweries prefer efficiency and economical operation of the brewery instead the traditional production methods. It does not always mean a significant deterioration in the characteristics of the beer. One of the ways how to greatly save the brewery investments cost and its operating costs is simplifying the brewing process and replacing the traditional production technology with production form wort concentrates.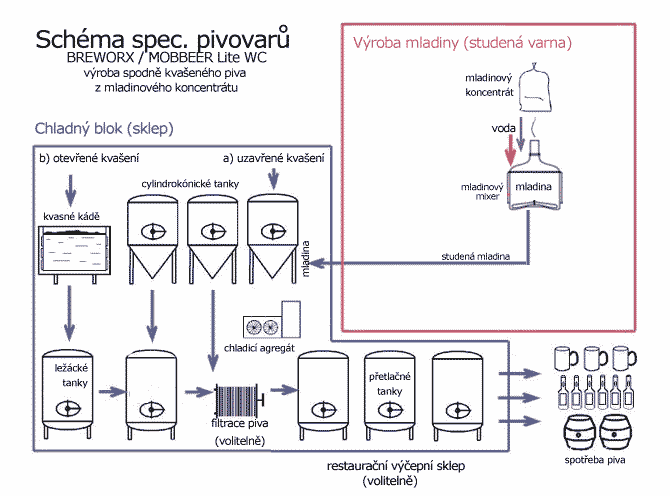 Wort concentrate VÚPS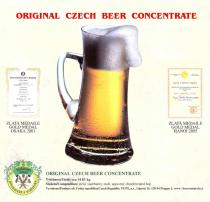 Wort concentrate VÚPS is an alternative raw material for the production of bottom-fermented beer Czech type in a simplified manner in classically designed or simplified brewhouse. It's a special concentrated brewers wort. Produced either in honey, or in powder, soluble form.
Wort for the production this concentrate is produced under the supervision of a qualified Czech brewer and by classic decoction brewing process using the finest raw materials according to traditional Czech recipe for bottom-fermented lager. Selected malts are mostly from the region of Moravia. The concentrate is therefore suitable for the production of top quality Czech beer, type Pilsner (lager).
Special wort concentrates VÚPS
In addition to the wort concentrate for the production of bottom-fermented lager-type beers (Pils) can optionally be made ​​a special concentrates for the production of wheat beer (in Germany known as Hefe Weizenbier), dark beer, or concentrates for specially flavored beer according to customer recipe. Special products is available only for wholesale customers.
Wort concentrate MISTR SLÁDEK (Brewmaster)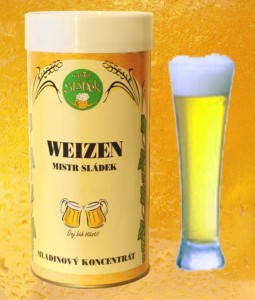 Wort concentrates MISTR SLÁDEK are concentrates from Czech and foreign production, including both bottom-and top-fermented beer made ​​from barley and wheat malt. Sold in honey or powdered form. Similarly to the VÚPS concentrates are designed for easy production of beer wort in small and industrial microbreweries.
Simplified breweries for beer production from wort concentrate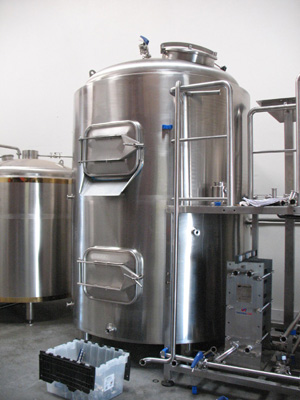 Production of bottom-fermented beer from wort concentrate does not need structurally complex and expensive traditional brewhouse. On the contrary – wort concentrate needs to be just mixed well in cold sterile water for quick production without large energy demands. Ready wort is transfered to  open fermentation vats or to fermentation tanks, where the brewing process continues by main fermentation and maturation of beer.
For the production of bottom-fermented beer from wort concentrate our company produce two types of breweries with simplified brewing:
– built-in restaurant microbreweries with simple technology brewhouse BREWORX Lite WC for the production of bottom-fermented beer Czech type
– container microbrewery with simple technology brewhouse MOBBEER Lite WC for the production of bottom-fermented beer Czech type