Brewhouses and modular microbreweries BREWORX MODULO Lite-ME
The brewhouse for microbrewery Breworx Modulo kit, designed for the production of beer from malt extract or wort concentrate.
The brewhouse is the main part of the MODULO microbreweries. It is a food machine whose primary function is the production of beer wort. The wort is an intermediate product. The next phase of the production cycle is fermentation and maturation of wort. This raises the final product – beer.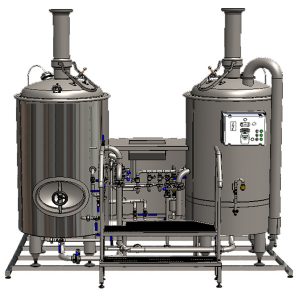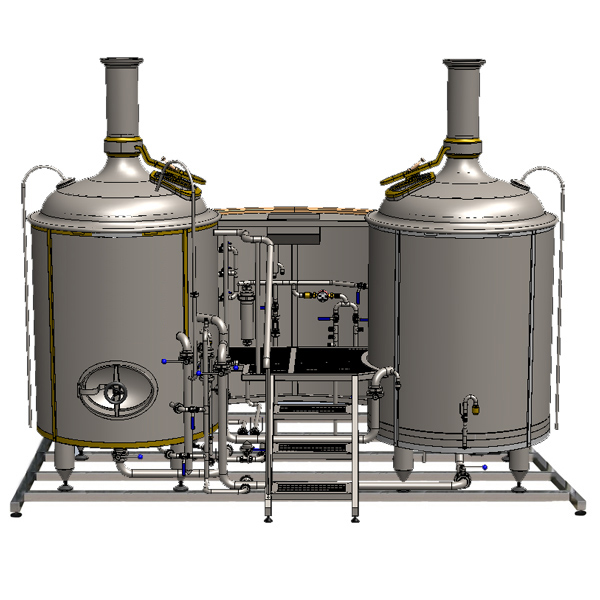 Benefits of using brewhouse MODULO Lite-ME
Easy production of wort without having years of operator´s experience
Easy to achieve a stable quality of beer without the influence of variable quality of raw materials
The malt mill is not needed as part of the brewery – safe costs, no problems with storage and preparation of malt grist
Short learning time for workers in the production process of quality beer
Possibility of almost complete automation of wort production, which in the production of beer from traditional materials is not economicaly possible
Significant savings in labor, especially in the automatic version of the brewhouse
Considerable energy savings up to 50% in the production of wort concentrate
Reducing the volume of solid waste production by up to 90% – there are no malted grains
Lower purchase price of microbrewery
Faster return on investment
Available brewhouses for microbreweries MODULO LITE-ME :
Price: 28 887 €

The singleblock brewhouse MODULO LITE-ME 250 is a compact machine which includes all necessary equipment to produce 295 liters of beer wort (for production approximately 250 liters of beer) in one batch from malt extract or wort concentrate (beer concentrates). It is two-vessels brewhouse. The MODULO LITE-ME 250 brewhouse is simplified machine with similar design like the brewhouse MODULO CLASSIC 250 . This model of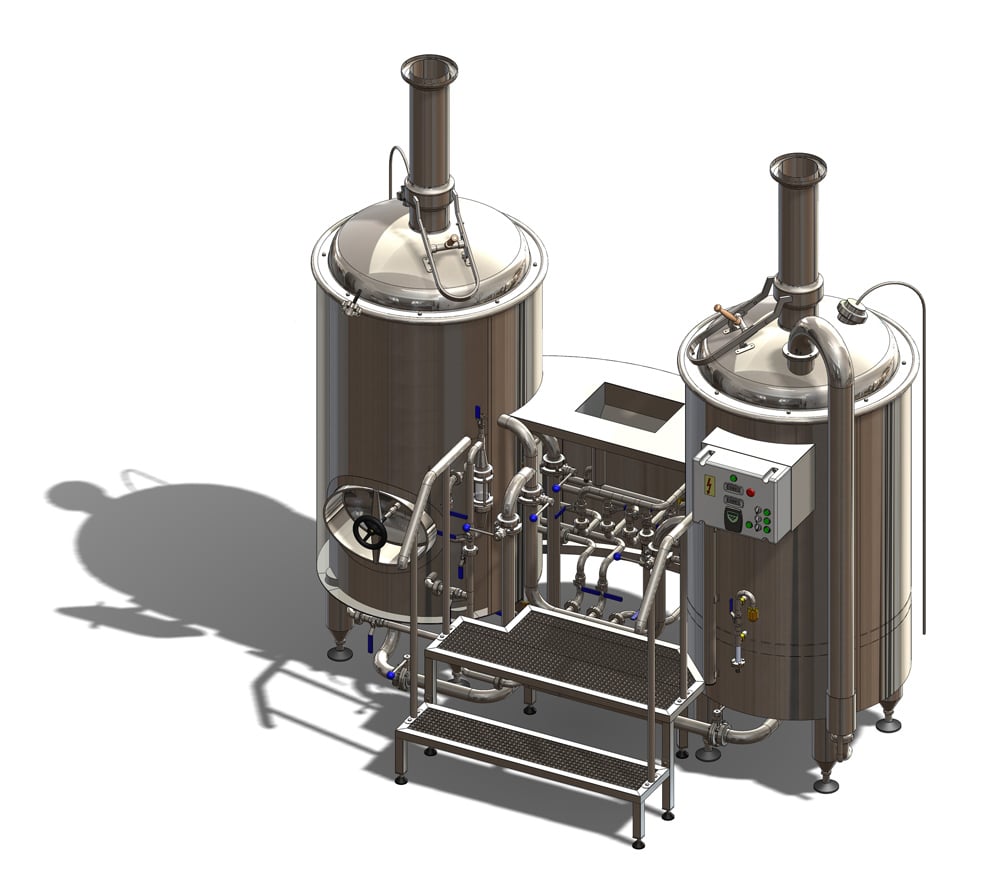 Price: 38 612 €

The singleblock brewhouse MODULO LITE-ME 500 is a compact machine which includes all necessary equipment to produce 590 liters of beer wort (for production approximately 500 liters of beer) in one batch from malt extract or wort concentrate (beer concentrates). It is two-vessels brewhouse. The MODULO LITE-ME 500 brewhouse is simplified machine with similar design like the brewhouse MODULO CLASSIC 500 . This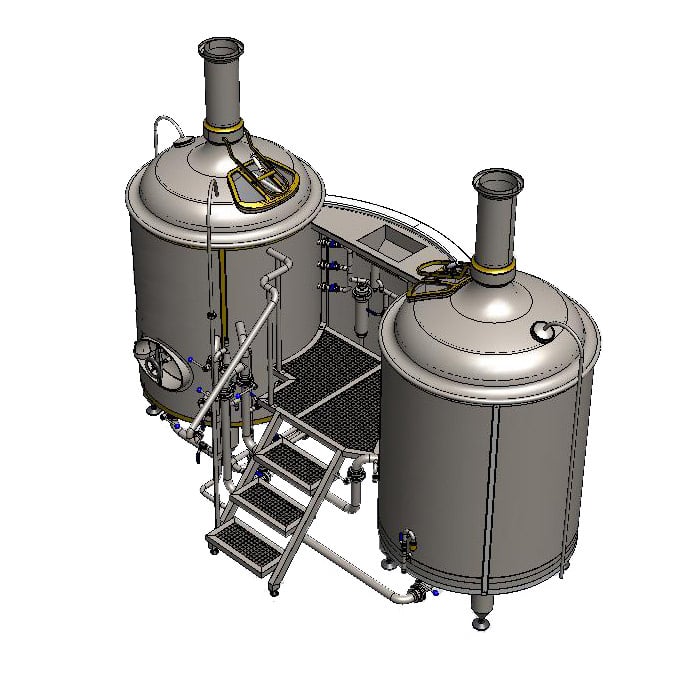 Price: 48 821 €

The singleblock brewhouse MODULO LITE-ME 1000 is a compact machine which includes all necessary equipment to produce 1180 liters of beer wort (for production approximately 1000 liters of beer)  in one batch from malt extract or wort concentrate (beer concentrates). It is two-vessels brewhouse. The MODULO LITE-ME 1000 brewhouse is simplified machine with similar design like the brewhouse MODULO CLASSIC 1000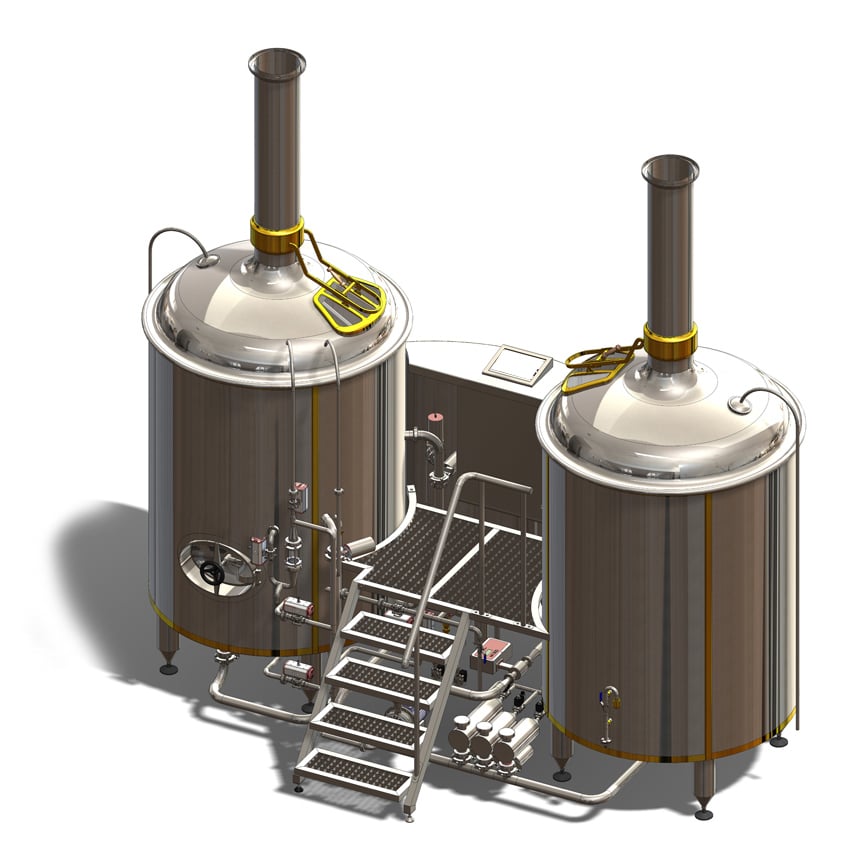 ---
Modular microbreweries MODULO LITE-ME  pre-configured sets :

– the beginner brewery kit for small pubs and restaurants
– the beginner brewery kit for medium pubs and restaurants
– the beginner brewery kit for bigger pubs and restaurants
---
For more information:
---
Scheme of the Modulo Lite-ME microbrewery
I. Basic configuration :
II. Expanded configuration :
---
---