Warning
: sizeof(): Parameter must be an array or an object that implements Countable in
/www/doc/www.czechminibreweries.com/www/wp-content/plugins/allow-php-in-posts-and-pages/allowphp.php
on line
175
Warning
: sizeof(): Parameter must be an array or an object that implements Countable in
/www/doc/www.czechminibreweries.com/www/wp-content/plugins/allow-php-in-posts-and-pages/allowphp.php
on line
364
Pricelist and technical specifications of non-pressure fermentation & maturation units MODULO FUIC / FUEC: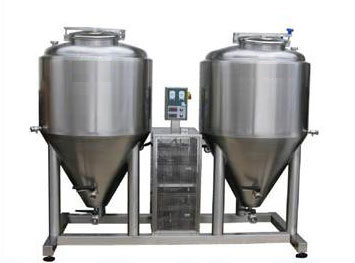 Fermentation units non-pressure BREWORX MODULO FUIC/FUEC NxCCT-NP – 0 bar
– CCT are produced as non-pressure vessels, designed exclusively for the main fermentation of the wort at pressure 0 bar. It is not possible to use these tanks for beer maturation, which must be carried out under mild pressure. In this embodiment, the cylindrical-conical tanks are not internal welds grinded as it does not allow for extraction of yeast cone without a drop of beer in different ripening tank. Therefore, the fermentation tanks are dimensioned to sufficient temperature for the main fermentation, but not for the maturation of beer.
PLEASE WAIT – loading of the pricelist may take a few seconds …

valid on February 21, 2019, 11:32 am – validity of the offer is 30 days
(All prices are in EUR without VAT)