Training of operators of non-standard equipment for microbrewery with practical training
Service Code: EEB-PT
OPERATOR TRAINING WITH PRACTICAL TRAINING FOR NON-STANDARD EQUIPMENT OPERATOR OF THE MICROBREWERY – the length of the training depends on the number and type of equipment
Designed for individual instruction of an operator and service workers in the microbrewery.
Training and practical training takes place in a microbrewery operated by the customer, alternatively in a partnership microbrewery in the Czech Republic.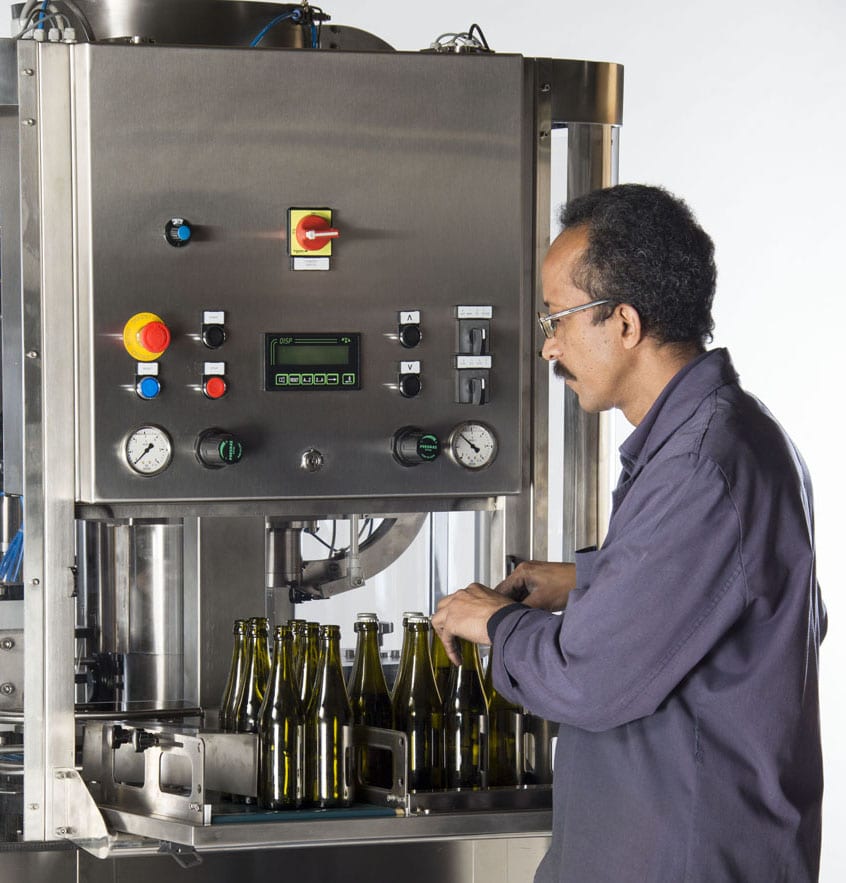 Price includes:
1 or more days of theoretical and practical training of 1-2 authorized personnel (future brewers) by an experienced brewer (instructor) in the operation of special equipment – beer filters, yeast propagation stations, pasteurizers, efficient bottling lines for washing and filling kegs, bottles, etc.
Basic training for the future brewer of the foundations of health and safety at the workplace, food hygiene and hygiene for the selected device.
Delivery of document templates for the operation of specialized equipment (working procedures, safety rules, sanitation diary) and instructions for their use.
Price does not include these optional items:
The cost of the fare and accommodation, abroad then flight costs, accommodation, 1x daily hot meals and the cost of visas, compulsory vaccination.
Mentoring of more than two future brewers – it is possible for an additional fee as a separate service.
It is assumed:
Future brewer ability to communicate in Czech, Slovak, English, Polish or Russian..
Full assignment of future brewer who will be in the microbrewery on their own and at their own risk according to the procedures communicated by the instructor and will carry out all the work required, including those which are in the run microbrewery usually carried out by an assistant of the brewer.
Uninterrupted period of training. If the manufacturing capacity of the microbrewery is not sufficient to training to be conducted every day, the customer will pay the full amount regardless of the actual workload of the instructor and the future brewer.
Starting date for the instructor and the start of the service is to be agreed by a signed contract with a provider for at least one month in advance and is for a customer and instructor binding. Exceptions can be arranged only in case if an alternative date suits both parties.
---
Price of the service (language EN, RU) :
Option A – training and practical training in customer-owned microbrewery abroad ………………………… 200 Eur per day
Option B – training and practical training in a partner microbrewery in the Czech Republic ……………. 240 Eur per day ( includes a fee for the microbrewery)
---