Ensuring the supply of raw materials and consumables for the operation of the microbrewery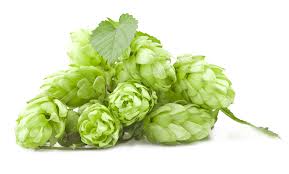 We provide safe and regular supply of raw materials for the production of not only Czech type of beer for brewery operators around the world – malt, hops, brewer's yeast and concentrates.
An important prerequisite for the production of good and tasty beer of the selected type are equivalent quality raw material. It is not possible to produce a particular brand of beer, tasting as well as in the country of origin with different raw materials than those what are used at the place of traditional production. This is also true for traditional Czech beer – pale lager Pilsner type.
With the exception of water, which is either treated or none, always used from local resources (see recommended water composition for the production of Czech beer), it is necessary to ensure the provision of operator brewery with other raw materials. Most often with following raw materials:
Barley (or wheat) malt from the Czech and Moravian grain fields
Hops from Czech or Moravian hop fields
Brewer's yeast from selected strain, dedicated to the production of Czech type beer
Raw materials for the production of other than Czech types of beer- customer's choice
Malt extract – to simplify the production of top-fermented beers in breweries Lite ME / Lite WC
Wort concentrate – for simplify the production of bottom-fermented beers in breweries Lite ME / Lite WC
It is possible to produce a Czech beer with other than the original Czech raw materials?
When we are dealing with our foreign customers, very often we meet mistaken idea that czech beer can be produced with same quality from local raw materials and by saving the cost of supply of raw materials from the Czech Republic. The experience of many so performed experiments clearly indicates that this procedure is not possible in principle. At first glance, the use of local raw materials for the production of beer is nothing to prevent. Barley, wheat and hops are growing in many places of the world and brewer's yeast can also get practically anywhere. The problem lies in the fact that as a result of decades of breeding of grain and hops grown in the Czech valley specifically for the purpose of Czech beer, have this materials now very specific characteristics. Also, due to local climate and soil composition with Czech barley, wheat and hops are markedly different from the same plant species grown elsewhere. Even in the Czech Republic, brewers are choosing malt and hops collected from selected areas, which have often only a few tens of square kilometers.
Another object of the dispute are brewer's yeast. The formula determines the strain of brewer's yeast, which must be included in the brewer's yeast. Again, this fact is tempting to consider that if you 'll get brewer 's yeast with the same name anywhere in the world, you can produce with it the Czech beer without having to import the yeast from Czech Republic. Unfortunately, again, it is not. The strains of brewer's yeast used in the Czech Republic for the production of Czech beers are carefully protected and scientific procedures grown organism. Larger breweries grow brewer's yeast by themselves in equipment, known as yeast propagator (we offer it also with our breweries). Smaller breweries are buying for its production brewer's yeast from large breweries, or directly from the Research Institute of Brewing and Malting in Prague, where the breeding and cultivation has 170 years tradition, and the same selected strainss of brewer's yeast is supervised by qualified scientific team. Lot of brewer's abroad are trying to produce beer with yeast from local sources what always lead to the production of beverage, which have nothing to do with taste of Czech beer.
Experiences from Czech and foreign breweries simply speak for themselves: Beer produced by the same procedure with other than the original raw materials, grown in a specific region of the Czech Republic, taste and always looks significantly different than the Czech original.
Without original raw material, procedure and brewery the production of Czech beer is not possible
The only way to achieve the production of beer by the Czech recipes with the same sensory characteristics is production with the use of the Czech raw materials and brewer's yeast. Another prerequisite for the production of Czech type of beer is strict compliance with the manufacturing process. To comply this procedure is necessary specific technologies of Czech brewery.
We provide a regular supply of raw materials anywhere in the world
Therefore, we provide a safe and regular supply our customers selected raw materials of Czech origin, which are ideal for the production of beer tasting as well as in Czech pubs.
Supplies of raw materials for beer production are carried out at intervals of 6 to 12 months, according to the wishes and storage capacities of the customer. A shorter interval makes no sense, because the freshness of malt and hops is determined by the time of harvest, which is in the Czech Lands 1x per year. For longer intervals, however has used supply of raw materials fell short of the necessary qualities, which could result in the inability of beverage production due to adverse changes in stored raw material.
Storage conditions of raw materials for beer production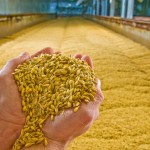 For the stor age of raw materials for beer production, it is necessary to ensure appropriate conditions. Malt need to be stored in dry rooms without access for rodents, insects and other animals. Stocks are usually supplemented with 1 to 2 times a year. Customers abroad are supplied with packaged malt mostly in bags of 30 or 50 kg.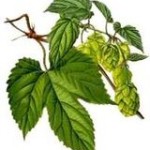 Hops achieves the longest life if is it stored in a cool areas (refrigerator, air-cooled storage cellar …). Reserves are usually supplemented 1 or 2 times a year. Customers overseas are supplied with hops in the form of hop pellets, which is the most appropriate form for storage, dosing and brewing beer.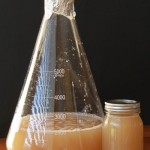 Brewer's yeast is stored in facilities intended for preservation, regeneration and possibly growing yeast – yeast storage and propagation station. Reserve is usually supplemented 1 – 6 times a year. Customers overseas are supplied with brewer's yeast in the form of dry powder, liquid solution or agar (gelatinous substance). The frequency of the supply and delivery form of yeast depends on the brewery equipment for the storage, recovery and cultivation of yeast.
… the recommended types of breweries for the production of Czech beer
For the beer production with traditional Czech taste from traditional raw materials (water, malt, hops and brewer's yeast) are designed our microbreweries:
Brewerie BREWORX Classic – traditional restaurant microbrewerie with classic 2-vessels brewhouse
Brewerie BREWORX Compact – technological microbrewerie with integrated 4-vessels brewhouse
Brewerie BREWORX Oppidum – industrial minibrewerie with high efficient 6-vessels brewhouse
Brewerie MOBBEER – untraditional container solution microbrewerie ensuring mobility and independence
For customers in geographical areas where it is difficult to ensure appropriate conditions for storage of traditional ingredients, we are recomending beer production from beer concentrates. These beer concentrates include malt extracts and wort concentrates.
The advantage is not only concentrates easy storage life without higher demands on storage conditions and hygiene, but also very easy wort production because what partially or completely bypasses the energy, time and skills difficult brewing process. Supply beer concentrates may occur at longer time intervals (forexample 1x in 24 months), which makes the cost of beer production cheaper.
For the production of beer from concentrates we manufacture special breweries, with simplified brewhouse:
Built-in microbreweries for beer production from concentrate