About the Czech brewery system

Czech Mini Breweries is a trade mark of the company Czech brewery system s.r.o.. This company is a Czech manufacturer of breweries and industrial lines for production of beer, wine and other carbonated beverages. We produce all beverage production equipment based on a traditional and modern Czech conception. Main mission of the company is to spread the reputation of high quality Czech beer, Czech breweries and other traditional beverage production lines all over the world.

Our design and production team offers construction and modernization of breweries and microbreweries. We also produce special stainless steel vessels (pressure tanks, jacketed refrigerated containers, vessels with agitators, containers for yeast growing, etc.) We offer also design works for projects of new breweries or rebuilding current breweries and production lines for beer or cider, brewmaster services and consultation for producers of beer, wine and beverage cider.
The breweries and brewing equipment manufactured by Czech brewery system are installed in Sweden, Netherlands, Norway, Ireland, Great Britain, Finland, France, Belgium, Switzerland, Poland, Malaysia, Korea, Japan, Rossia and in many other countries – see our references :
---
Our references :
---
Seven pillars quality of the
Czech Mini Breweries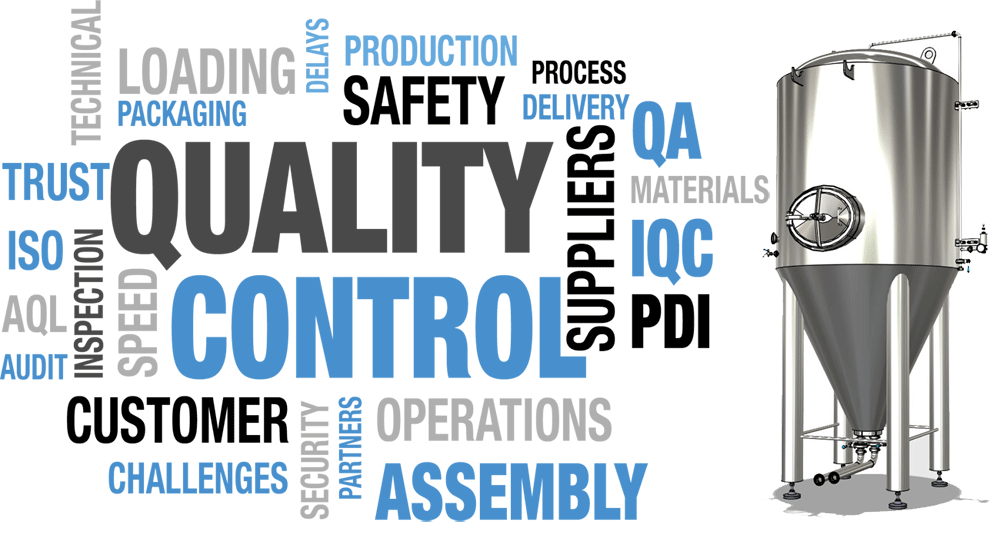 Production of brewing equipment in our company Czech brewery system is a process that is based on these seven main pillars of quality:
System – structured management is the key to systematic production. The Production Manager, whose main function is the management and coordination of the production process and the procurement, is at the highest level of the system. The technician master and technologist prepare manufacturing procedures for all individual products and operations, and oversees strict adherence to these practices by each worker and each product. The production process is divided into several dozen operations. A binding production process is created for each manufacturing operation. A particular supervisor is responsible for carrying out each manufacturing operation.
Standards – Our management team ensures that all products and production processes are always in line with European standards. In particular, the production of pressure vessels, including the most produced fermentation tanks, beer maturation tanks, lager tanks or other pressure beer  equipment, must comply with the European Directive PED 97/23 / EC and the European Standard EN 13445.
Inspection – Control of the critical points and parameters of the product processed by the responsible control officer is carried out after the completion of each manufacturing operation. If the controller finds that the product or partt is not in conformity with the production drawings or its quality does not meet the required parameters, he will not allow any further manufacturing operation until the product achieves all the specified parameters.
Motivation – All employees involved in product creation  are motivated to adhere to the principles of the production process. Whether it is a manager, a welder or a locksmith, each worker has a clearly defined responsibility for the product part or the particular operation being performed. The wage of a worker is directly proportional to the quality delivered and inversely proportional to the consumed means of production (working time, materials, energy …)
Efficiency – We constantly optimize the production process of brewing equipment and individual production operations to maximize the production efficiency. We reinvest a significant portion of the profits to buy new production machines and tools that further increase a production efficiency. Thanks to this, we achieve ever lower production costs, which are reflected in the favorable sales prices of our brewing equipment.
Stability – We care more than usual to make our workers happy to work and feel comfortable in the work environment. Compliance with all applicable safety regulations, whether it concerns the protection of workers at work or safety features of manufactured equipment, is a matter of course for us. We also strictly abide by all statutory regulations on statutory working hours, the use of quality protective equipment, regular medical check-ups, and work safety training. Thanks to this approach, our company is struggling to a minimum with employee fluctuations, with the stability of the work team contributing greatly to maintaining and deepening corporate know-how.
Quality – High quality of products in line with customer requirements could not be achieved without compliance with all other pillars. The final product with a quality that is fully comparable and the products of the world's best brewery device producers is a combination of systematic approach, normative regulations, control, employee motivation and stability of the work team, efficient production process and compliance with all safety principles.
---
How does the contract for the purchase of equipment look like ?
---
How we produce brewing tanks in Czech brewery system ?
Visit this site … beer tanks and their production in our company.
---