LIS – Filling level indicator
Filling level indicator for the CCT-M modular fermentation tanks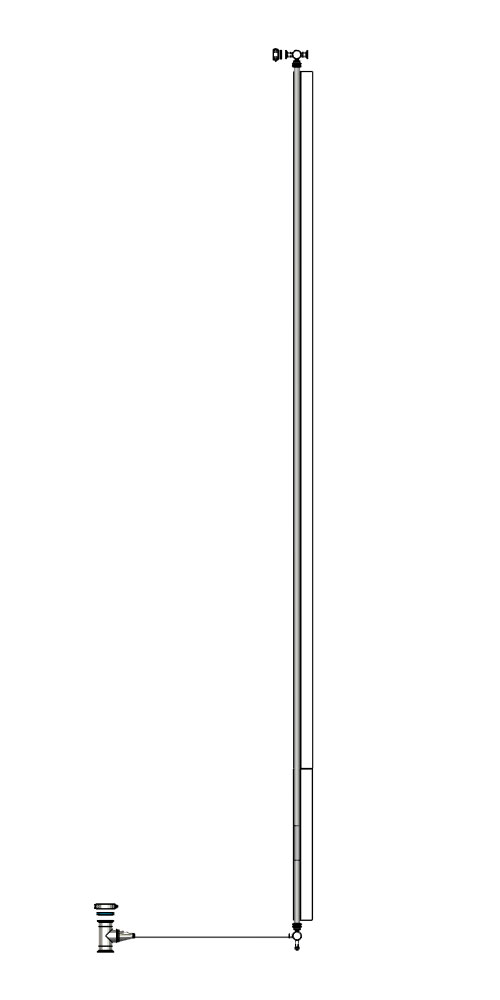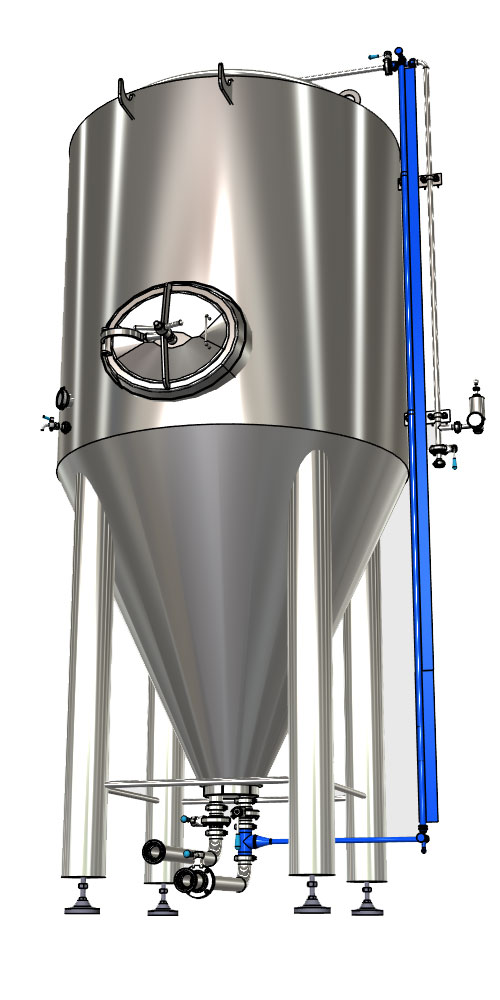 The filling level indicator is an expansion accessory of the CCTM modular tank system.The set consists of an LI1 upper connection part, LI2 lower connection part, LI3 glass pipe and LI4 glass pipe protector (a stainless steel plate).
The filling level indicator is designed to monitoring the current product level of the beverage in the tank. It is mainly used with tanks, which are designed for the filling beverage into bottles, kegs or other sales packaging, while filtering beverages, or when pouring the beverage directly from the tanks into jars. Fill level indicators on tanks are often required by inspections of the customs office to verify the volume of produced alcoholic beverage in the tanks.
Connecting the filling level indicator to the fermentation tank:
The LI1 upper part of the level indicator is connected between the CS1 upper sanitary pipe and CS2 side sanitary pipe using a TriClamp connections.. The lower part of the filling level indicator is attached under the TO1 – bottom disc with two throats or under the RO2 flap-valve using a TriClamp connections.
More informations :
Advantages of the filling level indicators of the CCTM modular system :
These elements of the modular fermentation tanks differs significantly from an equipment the majority of similar tanks from other manufacturers.
---
Offer for these types of the filling level indicators :
---
Scheme of the CCT-M modular system with locations of the optional MTA armatures
MTA armatures are optional accessories for equipping of the basic tanks of the CCT-M system. The required configuration of the modular tanks is reached by equipping the basic tank with appropriate combination of MTA armatures.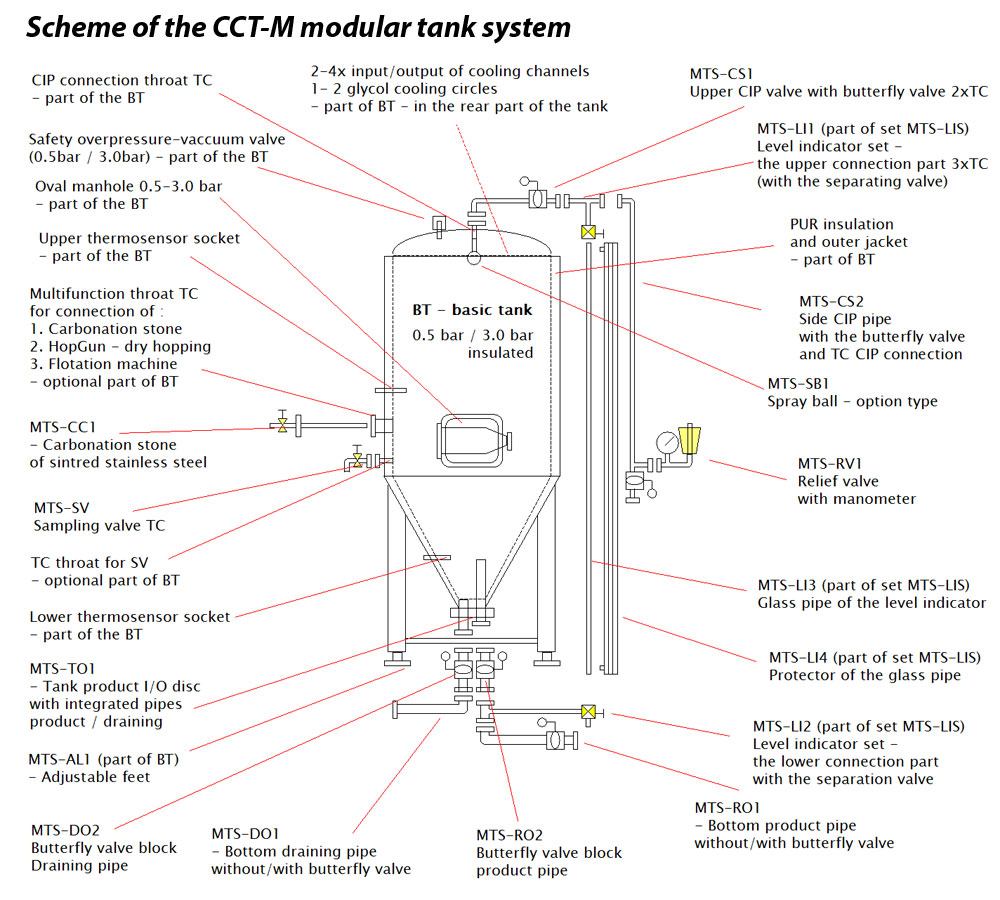 ---