Why choose a microbrewery BREWORX MODULO ?
Microbreweries BREWORX MODULO excel in their revolutionary modular solution that compared to microbreweries from other manufacturers have many advantages for beginning and future brewers.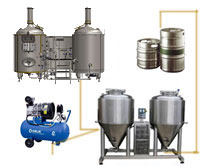 Simple modular construction – building a microbrewery is fun
Modest technical requirements for the location of microbrewery – just free part of the kitchen
You can start with minimal configuration and retrofitted and expand the microbrewery gradually
Easy handling components (casters / adjustable feet)
Quick connection of components with special hoses with quick couplings or pipings
Easy and quick installation and commissioning by yourself using Instructions Manual
Installation can be done without expensive and time-consuming design and construction work
Microbrewery is not firmly connected with the building structure and is more an assembly of appliances
The brewing of beer is possible to begin a few hours after delivery of the technology of the microbrewery
Let's look at the advantages of Microbrewery BREWORX Modulo in detail …
I. You can set up your microbrewery simply by yourself according to your needs like a brick kit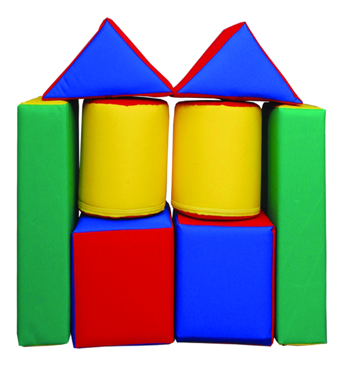 An acquisition of a microbrewery is in comparison to other catering equipment usually fairly expensive investment. Few people can afford to buy a microbrewery in a configuration that corresponds to the production capacity planned for several years in advance. Therefore, it is reasonable to build a microbrewery gradually in small steps, and the capacity and equipment of the microbrewery will be increased in years, if the sale of beer answers investor´s plans. And also, reducing the initial configuration to the minimum eliminates significant business risk and minimizes loss in case of failure of the business.
Microbreweries BREWORX MODULO fully comply with this cautious strategy. Their modular design allows you to start making beer in the smallest possible volume with the minimum of investment. It is then possible to extend the microbrewery and retrofit it like a kit. You simply purchase additional fermentation units, transfer tanks, a CIP station, washer and filler of beer barrels, bottling and other equipment, which the brewery can easily get along without in the beginning.
The construction of the microbrewery is designed so that the assembly and activation of the microbrewery can be managed by an operator using the manual, or can be rebuilt, extended or retrofitted without the need for costly dispatching of the assembly team. The parts are connected by flexible hoses and cables with quick disconnect fittings, for the assembly of the brewery virtually no special equipment is needed. For easy handling the components are provided with casters that are replaced with adjustable feet at the place for the equipment.
Nevertheless, we can offer professional installation and activation of the microbrewery by workers of our production company.
I.a) Microbrewery BREWORX MODULO in the basic configuration :
1. Preparation of the ingredients:  1.1 malt grinder  2.  Wort production:  2.1 Brewhouse: mash-wort pan 2.2 Brewhouse: kombi tank – lauter tub / whirlpool tub, 3. Water management system, 3.1 WCU-Cooler and storage tank for ice water to cool down the wort, 4. Fermentation and maturation of beer: 4.1 Fermentation tanks (CCT) with integrated cooler, 5.  Sanitation: 5.1 Mobile CIP pump, 6. Industrial gases: 6.1 Air Compressor with carbon filters, 6.2 N2 generator / cylinder with CO2, 7. Yeast storage system: 7.1 Can for storing yeast 10. Sale of beer: 10.1 * Taproom at the brewery restaurant.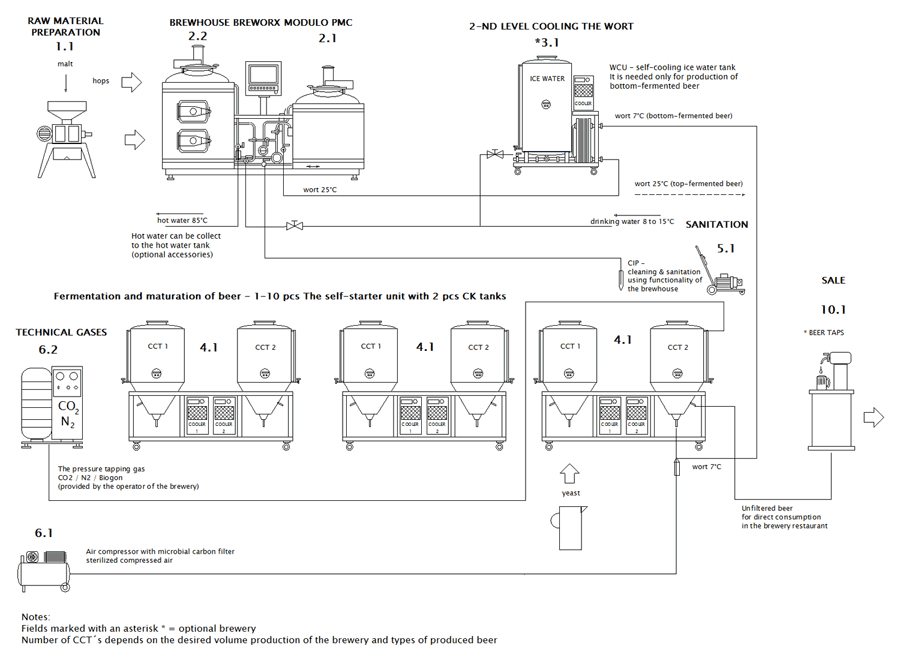 I.b) Microbrewery MODULO in the extended configuration :
1. Preparation of the ingredients:  1.1 malt grinder  2.  Wort production:  2.1 Brewhouse: mash-wort pan 2.2 Brewhouse: kombi tank – lauter tub / whirlpool tub, 3. Water management system, 3.1 and 3.2 WCU-HWT unit –  Cooler and storage tank for  ice water to cool down the wort and storage tank for heat water, 3.3 Equipment for the treatment of drinking water,  4. Fermentation and maturation of beer: 4.1 Fermentation tanks (CCT) with integrated cooler, 5.  Sanitation: 5.1 Mobile CIP pump, 5.2 CIP station,, 6. Industrial gases: 6.1 Air Compressor with carbon filters,  6.2 N2 generator / cylinder with CO2, 7. Yeast storage system: 7.1 Yeast tanks&regenerators for storing of yeast, 9. Filtration of beer : 9.1 *Primary and secondary beer filter,  10. Sale of beer: 10.1 * Taproom in the brewery restaurant, 10.2 *Distribution of beer in packages 10.3 *Washer and filler for kegs
II. You can save the cost of designing, building modifications and installation work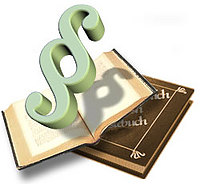 Why are microbreweries of "classical concept" so expensive? Because to get a "classic" microbrewery involves a number of organizational, time consuming and above all costly activities and tasks. With the common microbrewery, you must ensure, suffer and pay:
Design works – the technology project of the microbrewery … about 3.000 to 10.000 Eur + construction project of the building reconstruction … about 5.000 to 50.000 Eur
Building permits – the brewery will be firmly embedded in the object, which changes the purpose of the building use
The opinion of a number of entities and institutions for the intended construction – neighbours, firefighters, waterworks, electricity suppliers, telecommunications, Ministry of Environment, etc..
Construction works – reconstruction of buildings can be more expensive than the actual microbrewery
Assembly works – manufacturer usually sends a team of assembly workers for a period of 2-5 weeks, while the cost of construction work, accommodation and food service for workers can reach hundreds of thousands
With microbreweries BREWORX MODULO most of these worries are either completely eliminated or they will burden the future operator of a microbrewery to only a small extent. They consist of several separate parts, connected with flexible hoses so there is no need to incorporate them into the building structure. They acquire the character of appliances, thereby greatly simplify the legislation associated with their installation and operation.
III. To operate a microbrewery you need just the unused part of the restaurant kitchen
The ideal place to operate a microbrewery is the unused part of the restaurant kitchen, fitted according to normal standards for restaurant operations.
You will need :
The area of floor space, corresponding to the requirements of the selected configuration of a microbrewery and minimum required height – the preferred size we can calculate for you. This space will be defined by for example removable lightweight plasterboard and a lockable door – this will establish a bonded warehouse, which is a legal condition for the operation of commercial microbrewery.
Doors and gates, allowing by their dimensions the passage of components to its destination. If the dimensions of the door openings is not big enough, we can supply components partially disassembled, or we recommend temporarily or permanently establish a new mounting hole in the masonry. If any of these ways how to ensure arrival of components on the site of the brewery is not possible, the microbrewery will need to select a configuration with smaller volume of the tanks and brewhouse.
The floor and walls up to 150 cm paneled with washable facing. The floor should be slightly sloped towards the sewer floor drain.
Electrical sockets 3x400V and 1x230V with the minimum required protection for the configuration of the microbrewery.
Fume hood (digestor) with a strong suction. It can be substituted by connecting the brewhouse to a chimney or we can optionally equip the brewhouse with a condenser of waste steam (steam liquefies and flows out into the drain).
Air exhausting near the floor in a location where fermentation tanks will be placed – during fermentation toxic CO2 occurs in small amount.
Well-ventilated or air-conditioned room for placement of fermentation units – during cooling waste heat occurs that is needed to ventilate or the room needs space cooling. Maximum operating temperature in the room with the tanks is 35°C.
For microbrewery BREWORX MODULO CLASSIC dry storage room for malt. For microbrewery BREWORX MODULO LiteME malt is not used and for malt extract storage to any room with a temperature of 35°C is suitable.
Dedicated refrigerator for storing hops and brewer's yeast.
Utility room for storage of sanitizing agents, detergents, tools, pressurised bottles with technical gases, etc…
IV. Easier financing of the brewery
The fact that the microbrewery is not tightly integrated into the building structure and can be taken away at any time without damage has a positive impact on project financing of a small brewery.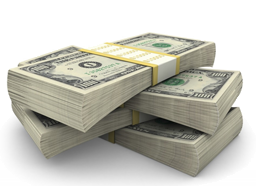 Banks and leasing companies are very reluctant to provide funding for the acquisition of fixed production technology of built-in microbrewery. This is due to complications with "seizure" of the production object in case of the bad credit status of borrowers or tenants or in cases of the execution rights of third parties (it is not possible without permission of the owner of the building simply take away the brewery from the site).
There are no such legislative obstacles for microbreweries BREWORX MODULO there.
---
For more information:
---